Transformation, Breakthrough, Innovation——Haitian Precision in Qingdao International Machine Tool Exhibition has came to a successful conclusion
2019-08-08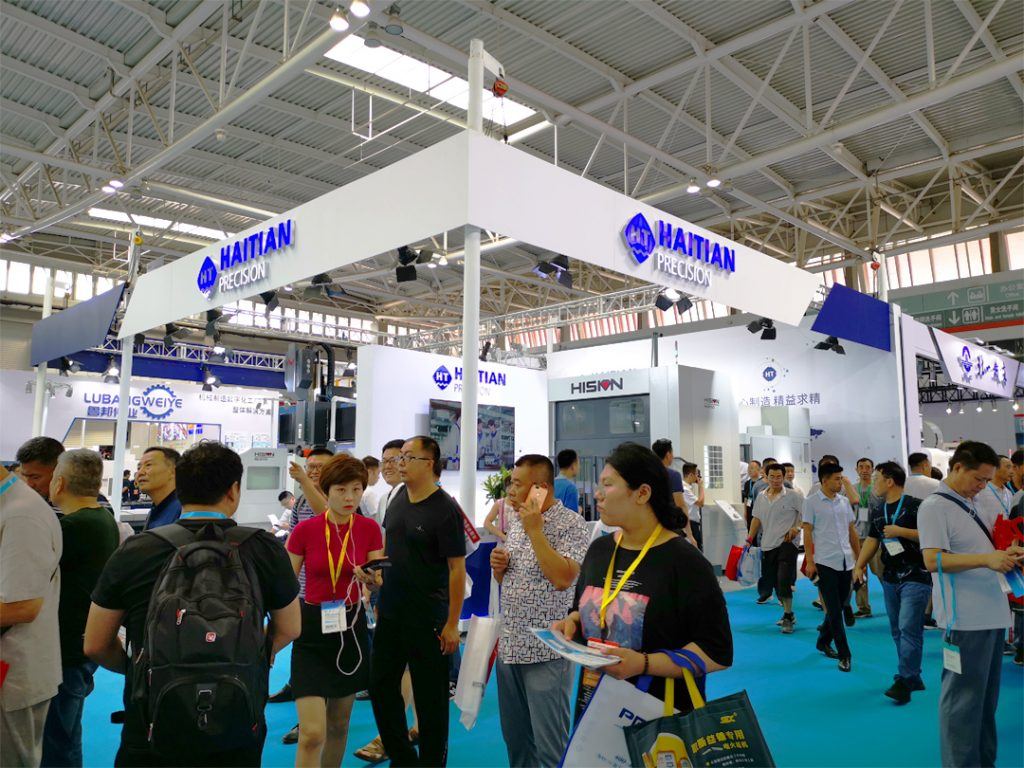 The 22nd Qingdao International Machine Tool Exhibition was held at Qingdao International Expo Center during July 18-22, 2019. This exhibition is a grand event for the whole machine tool and mould industry in East China and around Bohai Bay. This time, more than 1,200 leading manufacturers from 16 nations and regions, including the United States, Germany, France, Italy, Japan, South Korea, Switzerland, Sweden and Taiwan of China, gathered at the expo center with smart manufacturing products and technologies, to demonstrate innovations in advanced manufacturing and show the prospects for smart manufacturing and the overall innovation capability of the equipment manufacturing sector. After its opening, the exhibition attracted more than 200,000 domestic and foreign viewers.
As a listed company specializing in making CNC machine tools, Haitian Precision this time appeared with its double column machining center GLU28×40 and horizontal machining center HUP80, and once again became a stunning highlight in the industry. With its good reputation in the market, Haitian Precision stood out in the exhibition and won the "Best Customer Trust Award".The unique design and outstanding machining accuracy of Haitian Precision machine tools attracted many customers from home and abroad to watch and consult for more information.Buyers also brought technical problems. Haitian Precision engineers provided technical guidance, optimized processes and achieved satisfactory results to customers on site. Numerous purchasing requests were obtained on site.
Haitian Precision's series products are widely used in automobile, railway, mold & die manufacturing, marine diesel engine, engineering machinery, machinery manufacturing and other industries. It has been developing steadily for many years. Now, it has taken a pivotal position in the industrial application field with its remarkable innovation capability.In the future, Haitian Precision will continue to improve its management level, accelerate brand building, and provide richer products, services and solutions for China's machine tool industry, to meet the needs of the rapid development in the machine tool field and head for Machine Tool Industry 5.0 hand in hand with customers.