5G+machine tool burst out unprecedented energy!
2020-05-22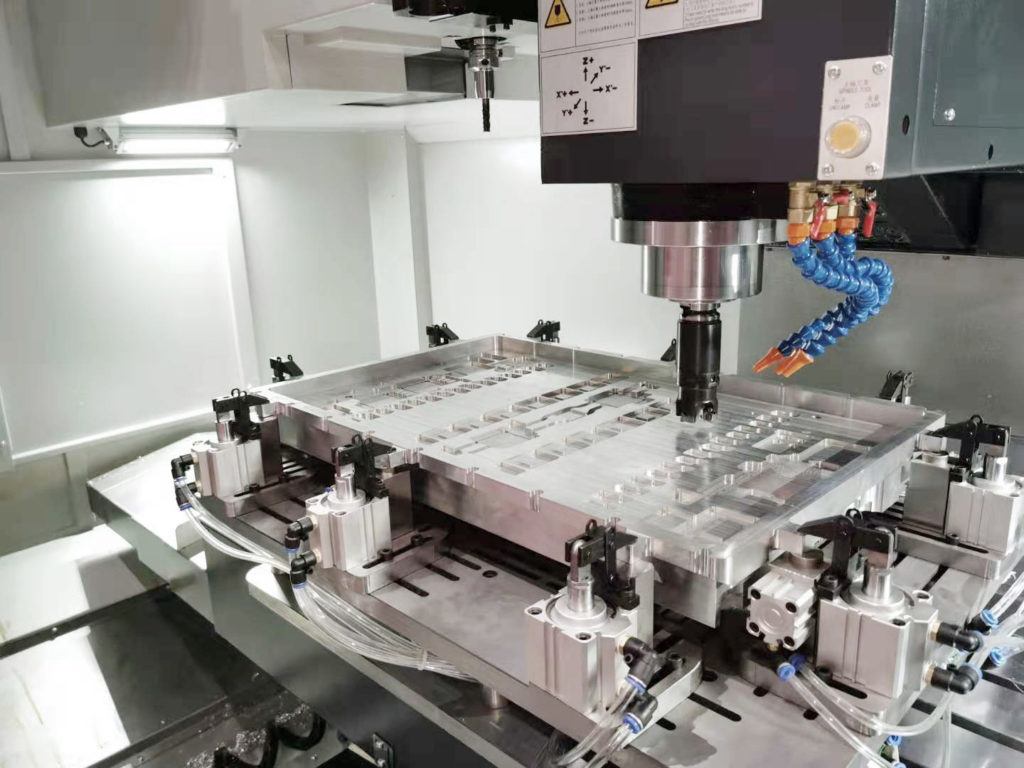 2020 is an important period for China to enter 5G scale business and also a critical period for both prevention and control of COVID-19 and the work resumption. As a new infrastructure supporting the high quality development of the economy and society, the 5G industry will not only stimulate new consumption and investment and promote employment and entrepreneurship, but also restructure production relations and social ties, which will have a significant and far-reaching impact on people's production and life.
In the huge 5G system, base station is an important product to provide signal support. Compared with 4G base station, 5G base station has smaller volume and more complex internal structure, which can be seen by naked eyes that the internal cavity is long and thin, that the internal cavity of each base station is over 100, that the energy consumption is about twice that of 4G base station, and that the heat dissipation module needs to be upgraded urgently. Taking the communication filter as an example, the front, back and side of the filter need to be processed after drilling, tapping, milling and other processes. At the same time, it needs to meet the structural optimization design and realize lightweight in the overall structure. Therefore, higher processing for supporting CNC equipment and more complex production process are required.
Through more than two years of in-depth research and tracking investigation, Haitian Precision launched the CFV series of vertical machining center dedicated to the processing of 5G filter shell in the second half of 2019. Through the application of innovative technology, the processing efficiency is at least 50% higher than that of competitors, which ensures the stable product quality and high-intensity continuous operation, and effectively guarantees the ability to continuously deliver high-quality products to customers. At present, the order from many customers has entered the stage of mass production and delivery. The series is equipped with 18000RPM Haitian Precision 5G special electric spindle, which has the characteristics of high speed and high precision. The 0-6000RPM start-stop only takes 0.2 seconds. Equipped with 20 manipulator servo tool magazine, the tool to tool only takes 0.8 seconds, providing a perfect four peripheral solution, which can be effectively applied to multi-channel cavity filter and other fields.
The high-speed development of 5G base station construction will bring benefits to upstream and downstream enterprises of the industrial chain and the machine tools that meet the processing requirements of 5G products are bound to have a broad market. Haitian Precision has made an in-depth layout in terms of professional team, core technology and focus market. Relying on the demand of 5G intelligent hardware processing industry, Haitian Precision focuses on supporting products and technology upgrading, and gradually becomes the leader of 5G intelligent equipment enterprises.