Hision continuously strives for in-depth development in the market
2020-10-28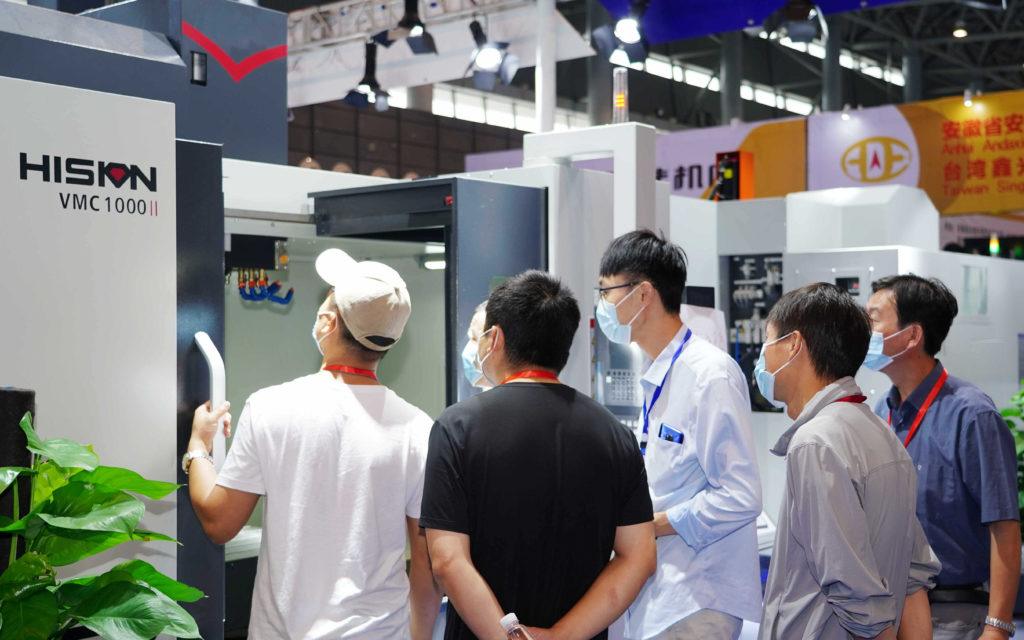 As the largest and most influential equipment manufacturing exhibition in Anhui Province, the 20th Central China (Hefei) International Equipment Manufacturing Expo was held at Hefei Binhu International Convention and Exhibition Center on Sept. 23-25. Nearly 300 domestic and foreign quality manufacturing enterprises exhibited high-tech products to display the cutting-edge equipment and technology application solutions in all-around manner.
Anhui is located in the vast hinterland, and its manufacturing industry has distinct characteristics, strong innovation vitality, as well as favorable development prospect. On the event, Hision exhibited hot models CFV1100 vertical machining center, VMC1000Ⅱ vertical machining center, TC25Ⅱ digital controlled lathe, which were very popular in the exhibition. Hision received enthusiastic consultation from customers, and received orders for several models at site and additional orders.
In 2020 The 2nd China (Yuyao) Machine Tool and Mold Processing Technology Exhibition held on Sept. 25-27, Hision exhibited three hot products like CFV1100 vertical machining center and VMC850II/1000Ⅱ vertical machining center. The generous booth and quality machines attracted many customers and greatly improved the local market competitiveness and popularity of the company. Yuyao is rapidly rising as a county-level demonstration area of "Made-in-China 2025 Zhejiang Action", and Hision will continuously strive for development.