Haitian Precision CIMT2021 ended successfully!
2021-04-30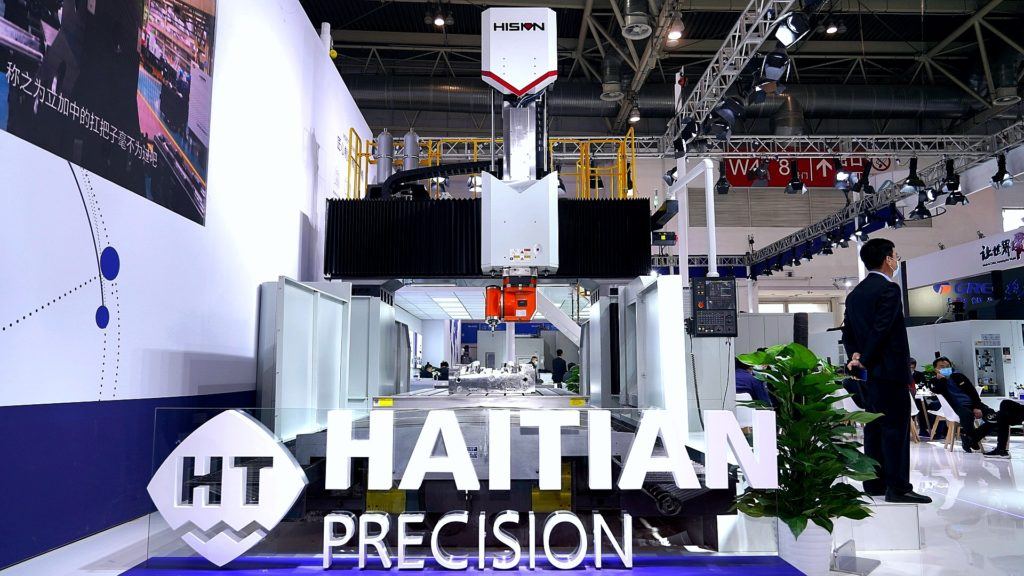 The biennial China International Machine Tool Show (CIMT) ended successfully in Beijing on April 17. The machine tool event in the post epidemic era broke out with craftsman's enthusiasm accumulated for two years. Major exhibitors showed their best posture, and audiences at home and abroad came one after another. Although the passenger flow has been affected under the epidemic, it still cannot shake CIMT's leading position in the industry.
Haitian Precision built a two-story booth for the first time to facilitate merchants to have a deeper understanding of its machines. The bright and elegant booth newly designed attracted merchants to visit, where the exhibited machine was surrounded by an endless stream of people who either stopped to enjoy it or consulted and exchanged with the staff, creating a hot atmosphere, and the MIX-FMS was more the focus of attention. The full servo control of the transport trolley can expand the storage location of the workbench in a large range, meet various needs of customers, and greatly improve the production efficiency. In addition, its high degree of automation was praised by everyone.
The exhibition lasted six days, and new and old regular customers signed contracts continuously on site. In the follow-up, a number of intention orders were added, amounting to tens of millions. In Haitian Precision, merchants did not only enjoy the corporate culture of excellence, but also got satisfactory solutions, and felt the rapid and thoughtful after-sales service. It can be said that it was a worthwhile trip. In the future, Haitian Precision will continue to improve its level, strengthen its innovation ability and provide customers with higher quality products. Let's look forward to our next meeting!