Sharp rising of the Yangtze River Delta and successful ending of Ningbo Exhibition
2020-10-28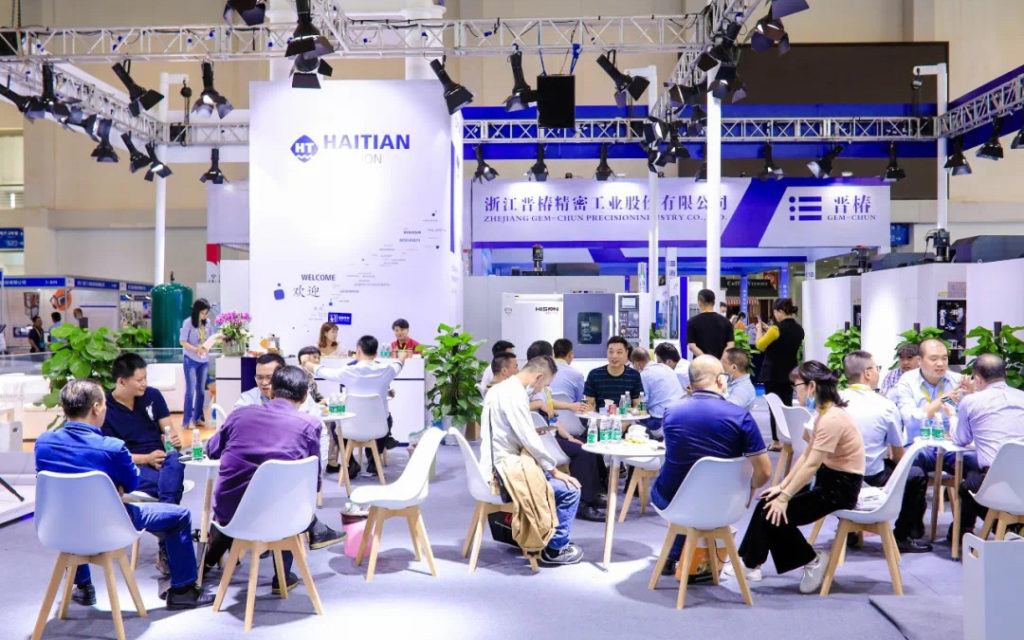 On Oct. 13, the 16th China Mould Capital Expo (Ningbo Machine Tool Mould Exhibition) ended successfully in Ningbo International Convention and Exhibition Center. As an annual event of the machine tool mould industry in the Yangtze River Delta region, it gathered excellent representatives of the industry to present the latest products, cutting-edge technologies and solutions, enabling factories to "intelligently" create the future.
Hision exhibited six models including VMCⅡ series vertical machining center,  CFV vertical machining center, HTCⅡ digital control lathe and exhibited milling schemes in automobile, mould, 5G, etc., which attracted consultation from many customers and guests. The sales volume of this exhibition was close to ten million yuan and additional orders will be placed subsequently. The generous booth, excellent equipment and professional service received praise from peer friends and new and old customers.
The Yangtze River Delta is the region with the most developed manufacturing industry and the most abundant intelligent manufacturing resources in China. Despite the severe challenges to the global economy, the Yangtze River Delta has vitality in the crisis and the machinery industry will rise abruptly based on its accumulated strength. Hision will keep promoting intelligent upgrading and give play to advantages, promote the core competitiveness and deliver quality products to customers.