Build professional teams, improve service level
2018-08-15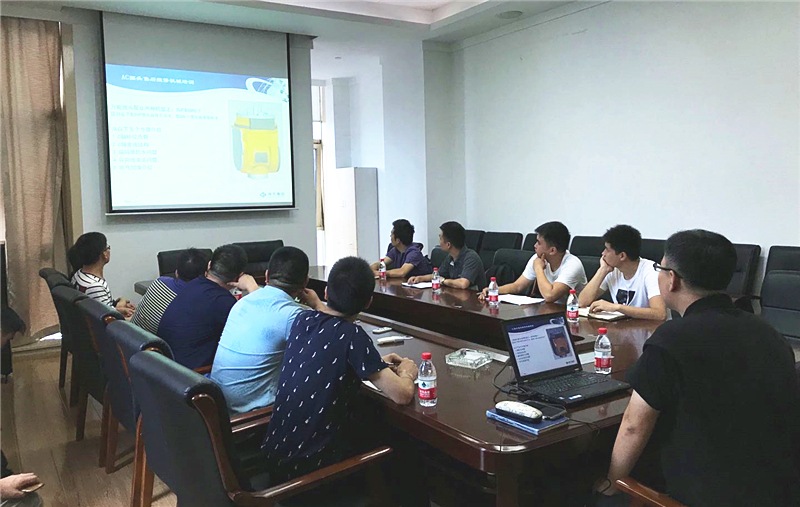 Build professional teams, improve service level
In order to build professional after-sales teams of agencies and improve the service level, from 13th to 15th August, a three-day specific training for after-sales service personnel of agencies was completed in Haitian Precision's Ningbo plant, with the main content of automatic head and 2-axis head.
On the first day, Mr. Zhao and Mr. Yang from Haitian Precision's technology department successively trained them the knowledge of mechanical and electrical, and explained in detail the matters needing attention in the use of machine tools, including maintenance of the machine tools, and adjustment of the automatic head and 2-axis head. The trainees were enthusiastic about the training. In the next two days, Mr. Rao and Mr. Huang from Haitian Precision's application department guided the trainees to tour the plant and watch the assembly of accessories and learn how to operate the equipment. The trainees practiced the knowledge they had learned. The trainees all said that the training was very effective and they had gained a lot.
After-sales service is an indispensable weapon for the development of enterprises. Haitian Precision held a series of after-sales trainings to strengthened the professional ability of after-sales service personnel, which make the customers more confident with the machine and the service!