Wonderful Debut and Digital Intelligence Leadership|Haitian Precision debuted at Xiamen Industry Exposition
2023-08-21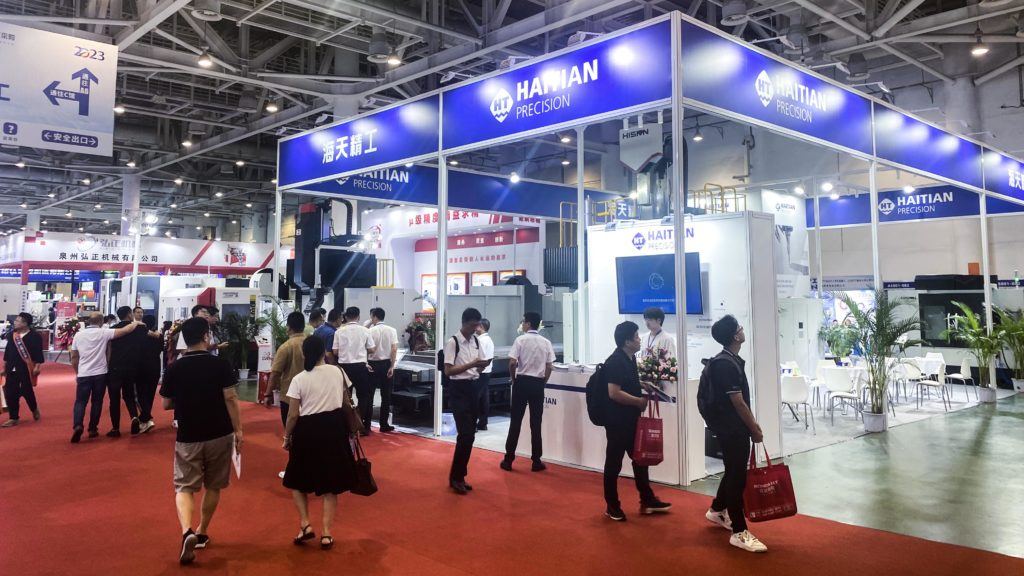 On July 31, the 2023 Xiamen Industry Exposition was successfully concluded at Xiamen International Convention and exposition Center. After 26 years of development, Xiamen Industry Exposition has become the largest and most influential industrial event co-sponsored by authoritative institutions on both sides of the Taiwan Strait. With the theme of "Focus on New Industry and Empower and Promote Development", this year's Xiamen Industry Exposition helped manufacturing enterprises in intelligent and digital transformation and upgrade, and attracted more than 60,000 people to visit.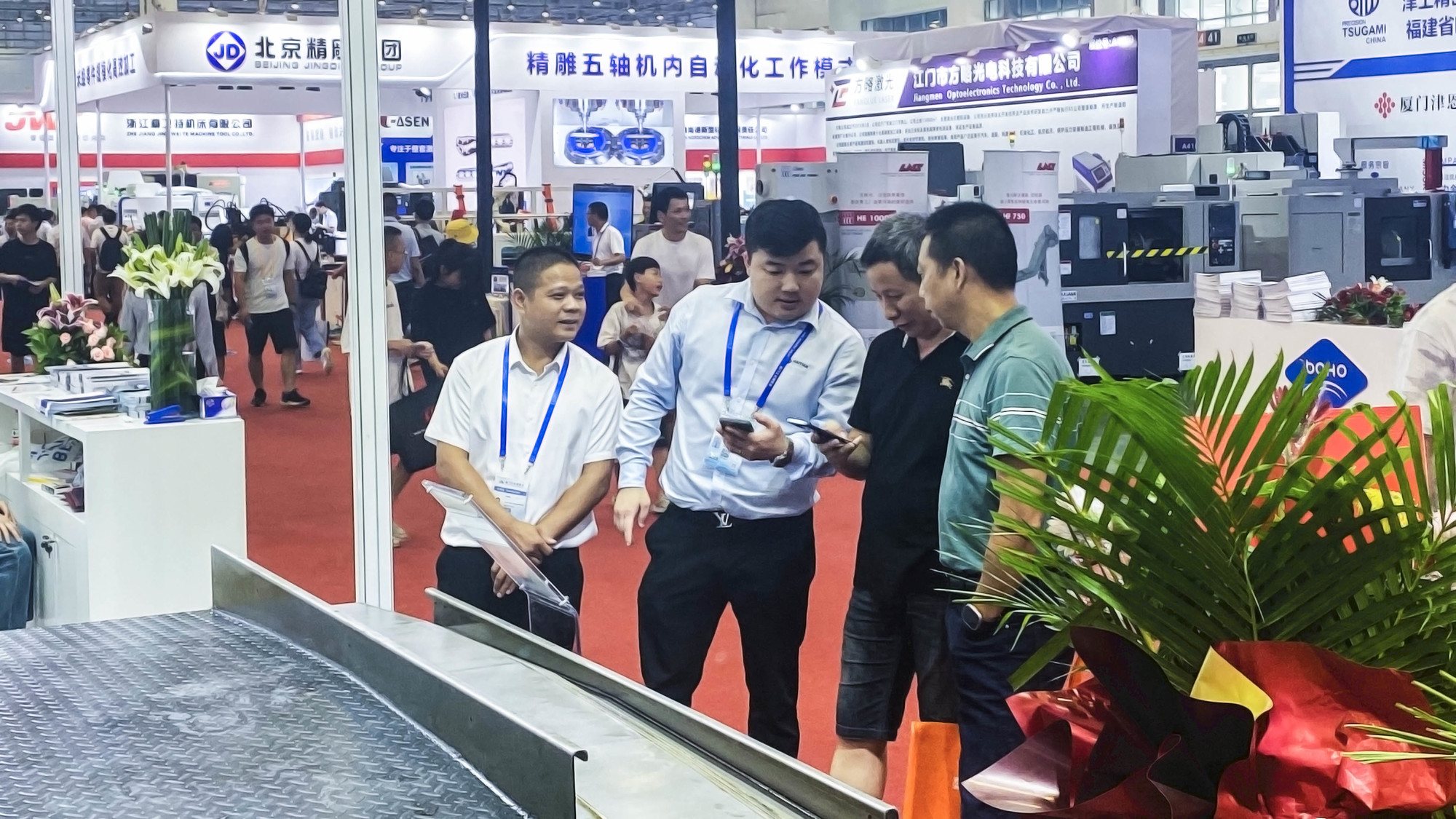 Haitian Precision brought two popular models, demonstrating deep manufacturing strength and strong product technology. The popular VMC1000II vertical machining center is suitable for high-speed precision machining. With a more intelligent design, it is used in general machinery, automotive, aviation and other industries. Weight product GLU gantry machining center, characterized by strong rigidity and wide processing range, can complete the hole and plane processing on the five sides of the part, and is widely used in high-end manufacturing industries such as molds, rail transit, automobiles and ships.
The exposition site was crowded, and staff of Haitian Precision explained product performance and shared application solutions to customers in an all-round and multi-dimensional manner, which was appreciated and affirmed by customers.
Haitian Precision debuted on Heron Island, promoting the development of the industry with high-end intelligent equipment and perfect application solutions, helping cross-strait industrial exchanges and cooperation, opening up new opportunities for cooperation, and creating revolutionary value for regional customers. In the future, Haitian Precision will still stick to its original intention, grasp the two key points of technological innovation and quality service, and carefully do a good job in manufacturing products satisfying customers.