Haitian Precision's Second Special Training for After-sales Service Personnel
2021-06-28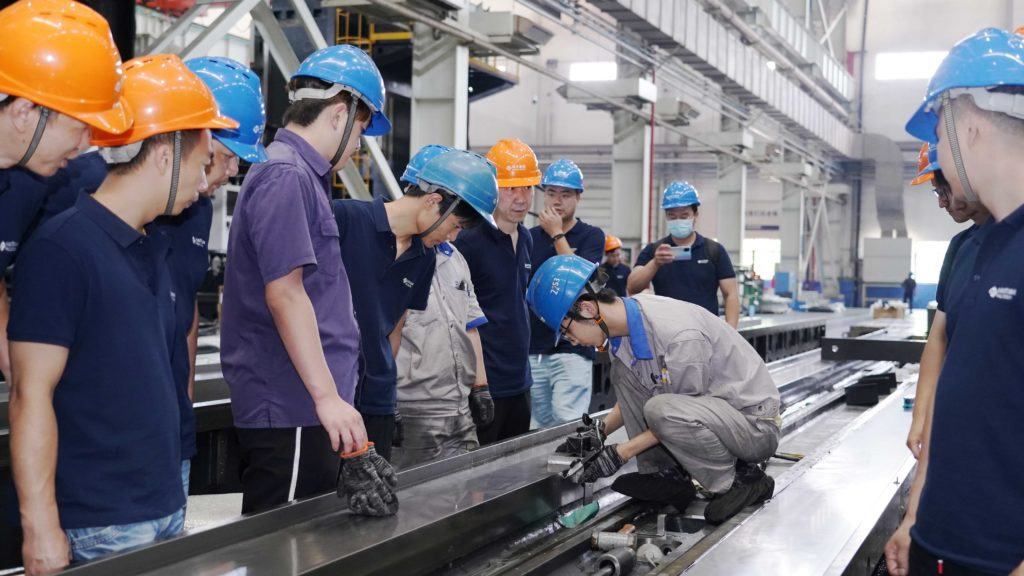 Haitian Precision's second special training for after-sales service was held in Haitian Exhibition Center as scheduled from June 24 to 25, with the participation of nearly 40 after-sales service personnel of agents from all over China.
This training mainly included the analysis of hydraulic, pneumatic and electrical schematic diagrams and their application in practical operation. In addition to theoretical study, the trainees also went deep into the front line for experience to fully master the skills.
During the training, the leaders of the after-sales service department also had face-to-face communication with the trainees, instilled the "customer-centered, sales-oriented, quality-focused and customer-oriented" service concept into the trainees, and advocated them to improve their professional skills and build a professional and technically excellent team.
The after-sales training in the second half of 2021 was officially opened. Haitian Precision built a professional learning platform for the after-sales service personnel of the agent and provided comprehensive and in-depth learning courses, so that they could quickly respond to the situation in production and improve production efficiency.