Haitian Precision GRU32Ⅱ×60 Fixed Beam Gantry Machining Center won the "Top Ten Product Quality"
2021-04-22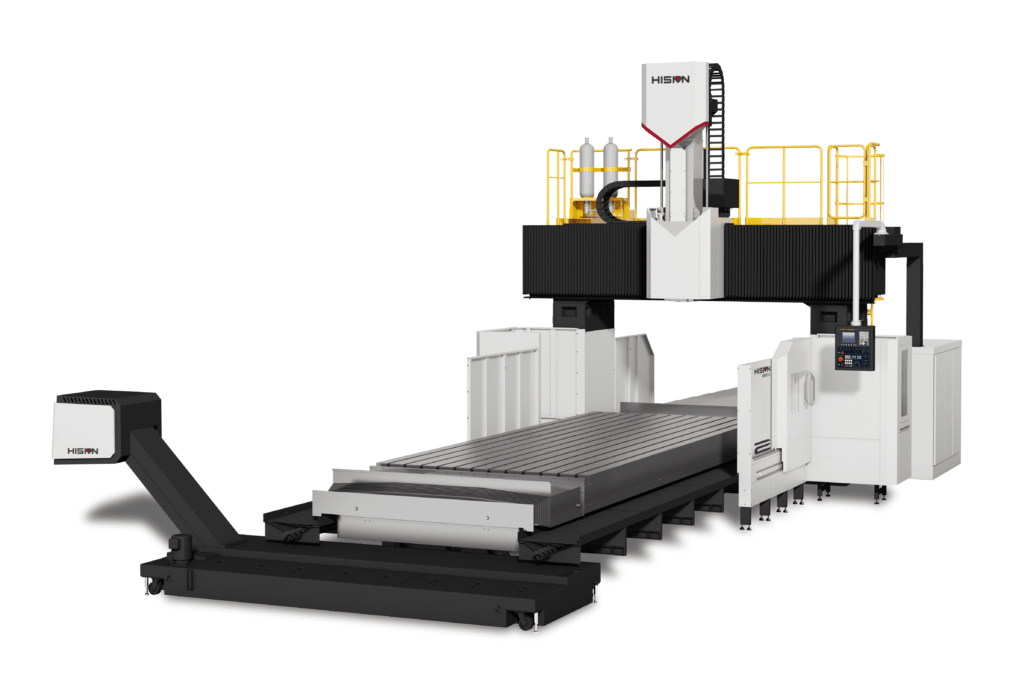 Recently, the China Machine Tool & Tool Builder Association released the list of awards for the "2019 Advanced Member of China Machine Tool & Tool Builder Association (Top Ten)". The GRU32Ⅱ×60 Fixed Beam Gantry Machining Center declared by Haitian Precision was awarded the "Top Ten Product Quality".
On the basis of inheriting the advantages of traditional gantry machine tool such as strong rigidity, symmetrical structure and high stability, the concept of dynamic rigidity design has been introduced for GRUⅡ products and the moving parts have been optimized by improving the reinforcement structure. The main transmission structure of 400 × 400 square ram is supported by two points, which greatly improves its stability, makes the transmission of torque and speed smoother, and makes the maximum speed of spindle reach 4,000 rpm. Products can be equipped with a variety of automatic and manual accessory milling head, with automatic head change, automatic tool change function, one-time clamping parts which can complete five-face processing, as well as milling, boring, drilling (drilling, expanding and reaming), tapping, countersink and other processing functions. According to different requirements of customers, it can be equipped with full closed-loop grating ruler precision feedback system, tool center cooling function, ATC manipulator tool magazine, workpiece, tool automatic measurement and other functions. It is suitable for general purpose, energy, automobile, printing, textile, packaging, rail transit, rubber and other machining fields.
GRUⅡFixed Beam Gantry Machining Center is a new upgraded second-generation machine product of Haitian Precision for the continuously improved customer demand. With high reliability and strong market competitiveness, this series has become our leading product and the ace machine in the market. Customers are welcome to inquire and purchase.