Keeping Climbing — Review of 2020 Haitian Precision Sales Meeting
2020-01-01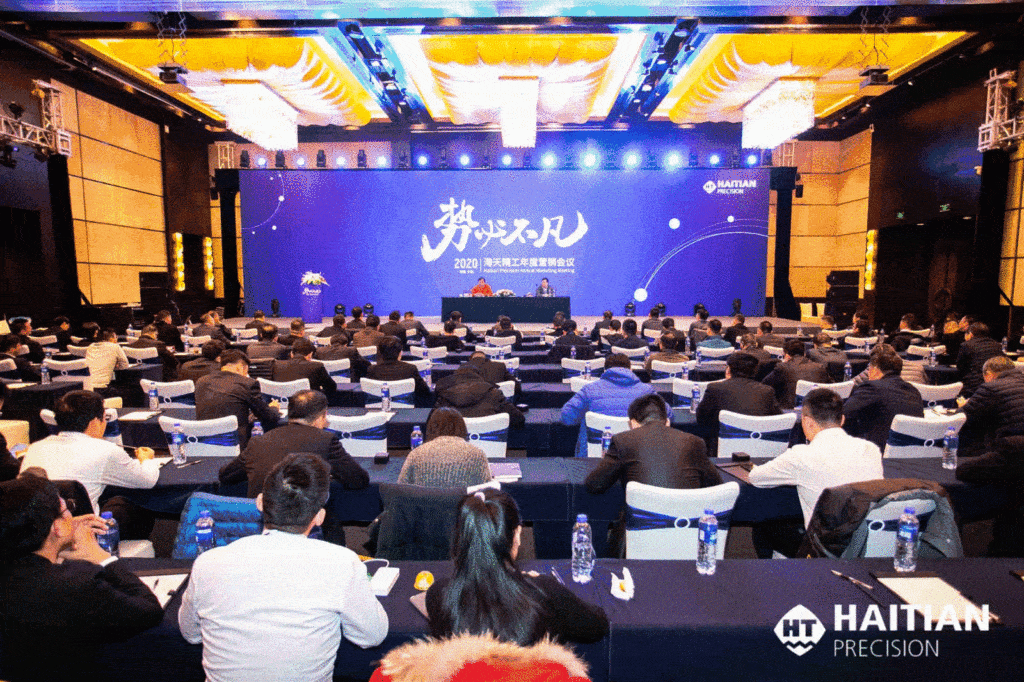 Ring out the Old Year and ring in the New Year. From December 25 to 28, under the witness of agents and customers from all over the country, the "Magnificent" 2020 Haitian Precision Sales Meeting was held in a grand ceremony. The four-day annual meeting not only showed Haitian's comprehensive strength, but also laid a solid foundation for the sustainable development of the new year.
New models were seen during plant visit
Accompanied by the salesmen, the agents visited the 12th branch and Yanshan plant and consulted about the innovative products and excellent technical capabilities of Haitian Precision and other industries of Haitian. The models displayed by Haitian Precision covered automotive parts, mold manufacturing and other fields. The products were highly targeted and met the professional processing needs of customers. While appreciating the elegant demeanor of Haitian Precision's machinery, the agents marveled at its increasingly mature and advanced technology.
Both knowledge and capability were improved via meeting training
In the sales meeting, Mr. Wang Huanwei, General Manager of Ningbo Haitian Precision Machinery Co., Ltd., Mr. Zhang Bin, Director of Ningbo Haitian Precision Machinery Co., Ltd. and other leaders made important speeches, reviewed the achievements made in this year, looked forward to the vision of next year, and encouraged the agents to make persistent efforts. In the following training, the technical backbone of Haitian Precision mainly explained the fields including automobile industry, etc., and the agents listened carefully and recorded, and had a heated discussion with their colleagues.
Talents were gathered together at the Meeting, making the Meeting wonderful and exciting
Themed by "Keeping Climbing", the reception dinner was held in Intercontinental Hotels & Resorts (Ningbo), where versatile workers from Haitian Precision carefully prepared excellent performances such as passionate solo, passionate poetry recitation, energetic group dance, etc., and hard-working agents were awarded for their achievements on site. With this wonderful audio-visual feast, a perfect full stop was drawn to the 2020 Haitian Precision Sales Meeting.
Reform, innovate and progress through breakthroughs. In this year, Haitian Precision continued to maintain an excellent development trend with high-quality service and good reputation, constantly improved its brand and market competitiveness, and achieved a lot. Let's hold the spirit of "stay true to the mission and never give up" and climb the next peak!