Haitian Precision shines in the West Expo-one stop smart solution attracts attention.
2019-05-24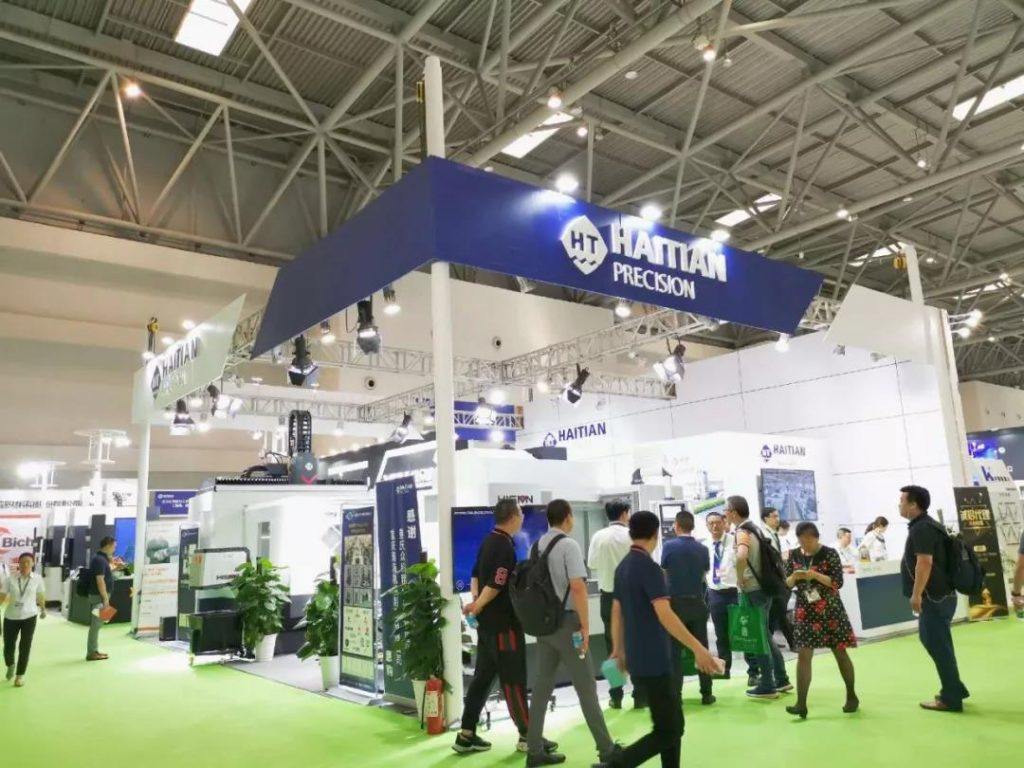 Lijia international intelligent exhibition, an annual equipment industry event in western China, was held on May 23-26, 2019 at the Chongqing International Expo Center. With the theme of "individualized customization and intelligent production", this exhibition showcase intelligent manufacture technology, equipment and complete factory automation production solutions.
Haitian Precision specializes in manufacturing CNC machine tools. As a key high-tech enterprise of the National Torch Program and a major national technology equipment enterprise, the product of Haitian Precision are at the leading position in the industry, and it's market share in the western market has also steadily increased every year. Haitian Precision brought its two main models, the fixed beam high-speed gantry machining center MOUP 13 x 16 and the vertical machining center CFV1100, to the exhibition. At the exhibition, Haitian Precision's product with excellent performance and professional explanations of the staff left a deep impression on the customers.
For different application needs in the automotive, railway equipment, mold manufacturing, shipbuilding, petroleum equipment, emerging industries and other industries, Haitian Precision has conducted in-depth exchanges with customers and provided professional advice and solution to customers.
Utilizing the intelligent manufacturing trends to jointly promote the sustainable development of China's manufacturing industry is the unremitting pursuit of Haitian Precision in the new era.