The Guangzhou factory open day, Haitian Precision made a gorgeous appearance
2019-03-28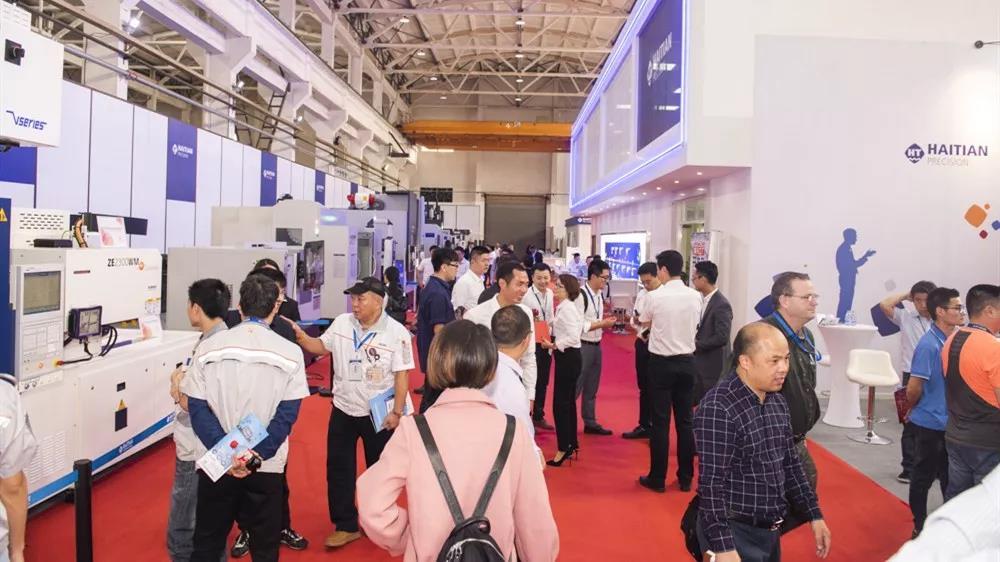 On the 28th of March, at the 6th opening day of Guangzhou Haitian, Haitian Precision made a gorgeous appearance. The locale not only displayed a variety of models of machines but also set up a newly designed customer negotiation area, product trial area, customer service area and other areas that giving customers a one-stop service experience of pre-sales, in sale and after-sales.
Since entering the Guangdong market, Haitian Precision has developed well and is favoured by customers. The appearance on the open day is also an all-around market strategy upgrade of Haitian Precision in Guangzhou. In addition to pursuing higher precision, high efficiency, and high intelligence product, it has opened a new chapter for completing software and hardware service system.
At the inauguration ceremony of Haitian Precision Guangzhou application center that held on that morning, Mr. Zhang Bin, Director of Haitian Precision, stated that Haitian Precision, which was listed on the main board of Shanghai share market in 2016, is the largest enterprise in the private machine tool enterprise, and is developing rapidly in Guangdong. In the future, we will be based in Guangdong and market-oriented to provide one-stop service for customers in the Guangdong market. We welcome customers to visit Ningbo headquarters as well.
The exhibited machine includes the GU6e gantry machining center, CFV900/1100 vertical machining center, the five-axis vertical machining center, and the HTC 1500II horizontal CNC lathe center. Among them, CFM40 and HTC150II are the first demonstrations.
The opening day lasts for three days until 30th of March, during the number of technical seminars are arranged to share with you!