2019 Haitian Precision Sales Annual Conference Review
2018-12-29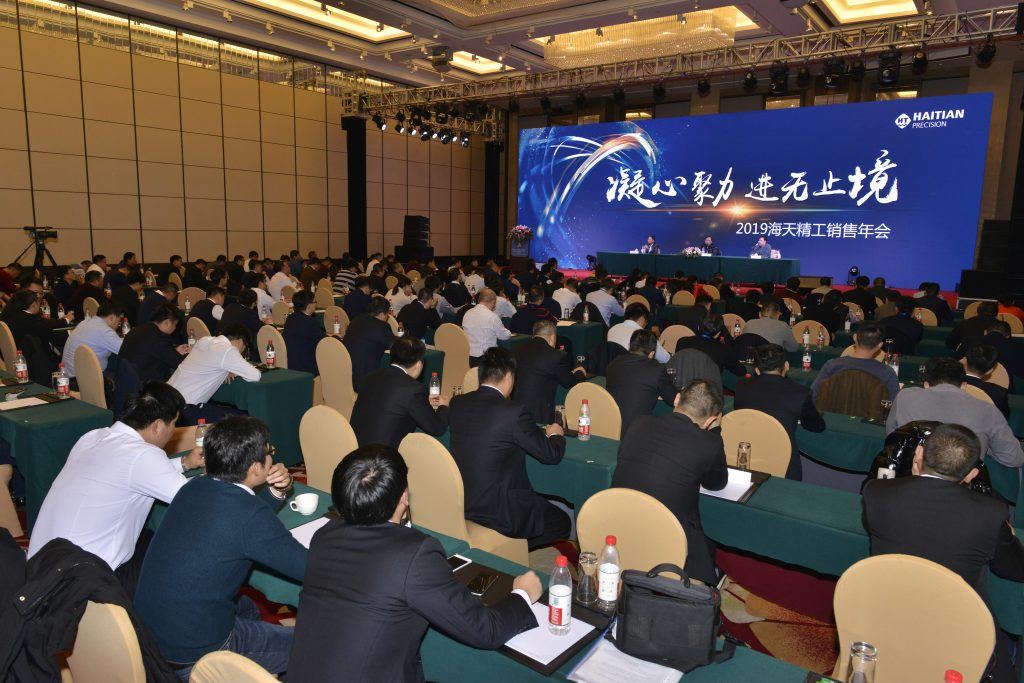 On December 25-28, the 2019 Haitian Precision Sales Annual Conference was grandly held. Agents and customers from all over the country participated in the event in Ningbo. The four-day annual meeting not only shows the comprehensive strength of Haitian but also lays a solid foundation for sustainable development in the new year.
The performances in reception dinner, which were self-directed and performed by the employees of Haitian Precision, were, shoed the harmonious unity and versatility of Haitian person.
In this year, Haitian Precision continued the spirit craftsmanship, and continued to maintain an excellent development trend with high-quality service and good reputation, and continuously enhance its corporate brand and market competitiveness. Let us gather together and create even greater achievements!