The open day of Haitian Precision has been successfully held
2018-09-30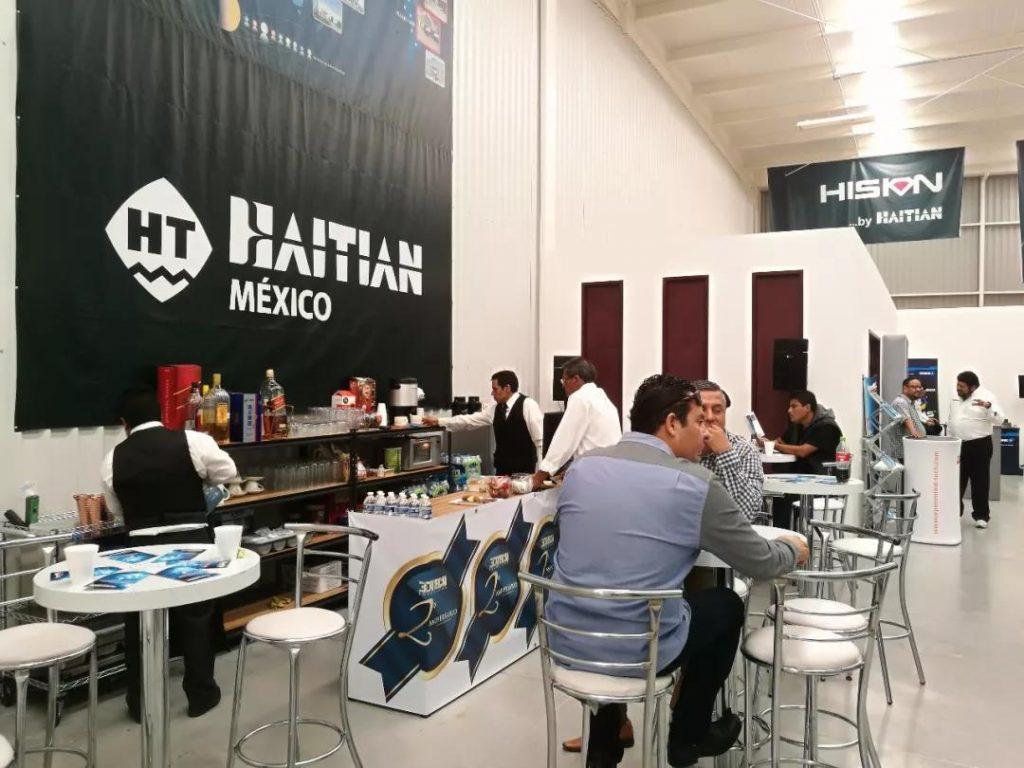 After careful preparation, the Mexico open day of Haitian Precision has been successfully held in the central Mexican city of Queretaro from 19 to 21 September. More than 100 friends from Mexico came to participate in this event.
The opening day coincides with the 2nd anniversary of the establishment of the Mexican agent. In the past two years, Haitian Precision and its agents have achieved a breakthrough from scratch, from small to large, furthermore, Haitian Precision has achieved more than 1 million US dollars in performance as a breakthrough this year. During the opening day, Haitian Precision exhibited the vertical machine center VMU100 and the CNC lathe TC30A*1000, mainly targeting the auto parts and mold market, was attracting a visit number of industry elites to visit. Some visitors who have purchased equipment have praised the quality of Haitian Precision. They stated that they will continually deepen cooperation with Haitian Precision.
After the opening day, all the customers attend the gratitude ceremony.