Intelligent manufacturing delegation visited Haitian Precision
2018-01-23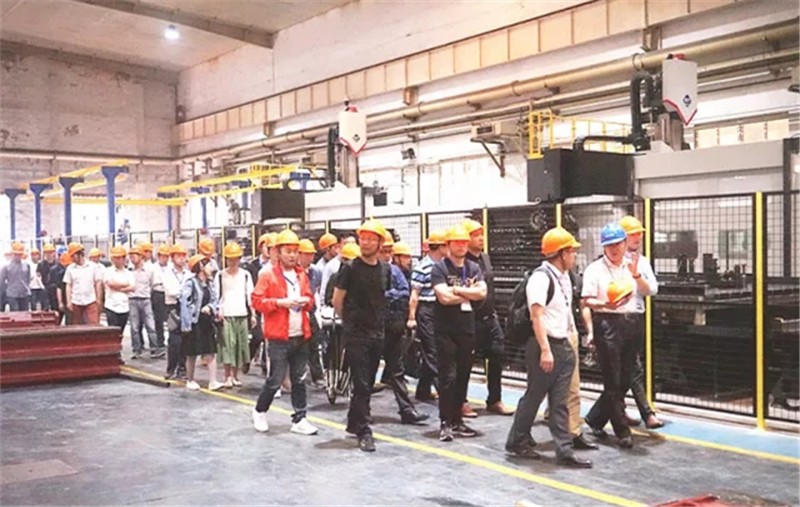 On the morning of May 25th, more than 60 distinguished guests from more than 40 domestic manufacturing enterprises visited Haitian Precision Dagang Factory. The survey was organized by e-works digital enterprise network. The members of the delegation included CIO, project leaders and technical engineers in the field of intelligent manufacturing. They focused on intelligent manufacturing of the enterprises and discussed the future of science and technology.
In the Haitian Precision Dagang factory, company leaders introduced the main products and technical capabilities to the delegation, accompanied the visits to the metal processing workshop, assembly workshop, central control room, etc. The distinguished guests praised Haitian Precision's products, technology and production site management level, especially showed strong interest in the independently developed flexible production lines and asked questions about the operating principle, production efficiency, technical features, etc.
At the end of the on-site visit, the guests also held a heated discussion on the overall improvement brought about by the implementation and improvement of intelligent manufacturing, shared their experience during the course of developing intelligent manufacturing, and discussed the production planning management, lean management, application of intelligent manufacturing equipment, data gathering and application of the machines, and the performance management of the machines and workers.
Finally, the guests said that they harvested a lot from this visit, not only witnessed the large-scale application of Haitian Precision's intelligent equipment, but also witnessed the company moving towards intelligent manufacturing as one part of the national industry, and boosted confidence in the domestic intelligent equipment industry.