Haitian Precision New Product Launch Event
2017-01-23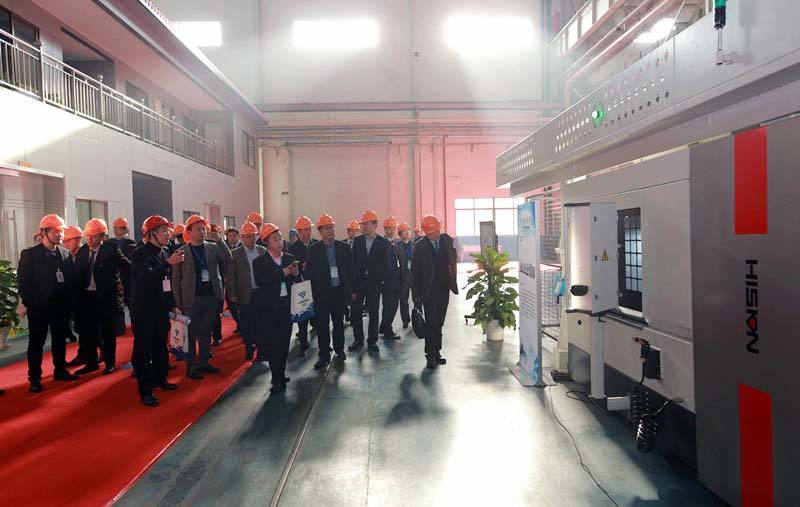 Haitian Precision new product launch even was held in Haitian Precision Yanshan factory on the morning of 21st December 2018. Agents and salesmen all over the country gathered to appreciate the elegant new machine models and the rapid development of Haitian Precision in aerospace, automotive parts, mold manufacturing and other fields.
The new machine models presented on the event are highly industry targeted, with wide range of applications, integrated with the concept of high dynamic performance processing, with the features of high-speed and high-precision required for processing complex product surfaces, as well as stability and intelligent diagnosis technology.
In the afternoon, agents and salesmen had heated discussions and training on the new machine models. From a technical point of view, the technical leaders of the new machine models and senior salesmen explained in detail the series such as five-axis high-speed milling center, double column machining center which are responding better to market demands.