Haitian Precision at 19th DMP Show
2017-01-23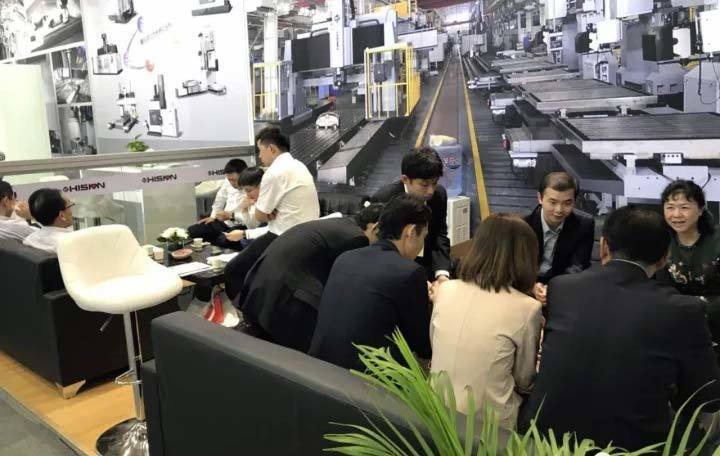 2017 Guangdong International Robot & Intelligent Equipment Expo, and 19th China Dongguan International Mold & Metalworking, Plastics & Packaging Exhibition held from 28th Nov to 1st Dec 2017, attracting a large number of global advanced metalworking, mold and plastics machinery manufacturers.
The exhibition of this year is unprecedented in size. All eight pavilions of Guangdong Modern International Exhibition Center have been opened, covering an area of 110,000 square meters, with more than 6,000 booths and 1,450 exhibitors. It is expected that more than 110,000 professional visitors from home and abroad will attend the exhibition.
Haitian Precision exhibited three machines models, fixed cross-rail high-speed double column machining center MOUP13x16, double column vertical machining center GU6e, and Cincinnati CFV1100 at the booth 4D01. All the 3 machine tools were equipped with electric spindles, and different machine tools with respective and appropriate electric spindles.
The booth was in a warm atmosphere, with heated communication. Visitors got a new understanding and more knowledge of the electric spindle through the introduction of the electric spindle, such as the structural features, applications and actual results of cutting.