Technology to the Point
EMO 2023 Hannover, Germany
Since many years the EMO in Hannover can be regarded as one of the world's leading trade fairs for production technology. It fully demonstrates the research and innovation in the field of manufacturing equipment and technology in the world today and holds a pivotal leading position in the international metal processing field.
Exhibiting for the first time in Europe ever, we are proud to finally be part of this year's EMO 2023!
Haitian Precision's first participation in at EMO 2023 will come with highly competitive machining centers, CNC lathe and multiple application cases. Stop by, experience our machines with live demonstrations get in touch with our team to get insights in our company and products.
We are looking forward to your visit at our Haitian Precision booth at Hall 16 D30, Hannover Exhibition Center in Germany.
Sincerely,
Your Haitian Precision Team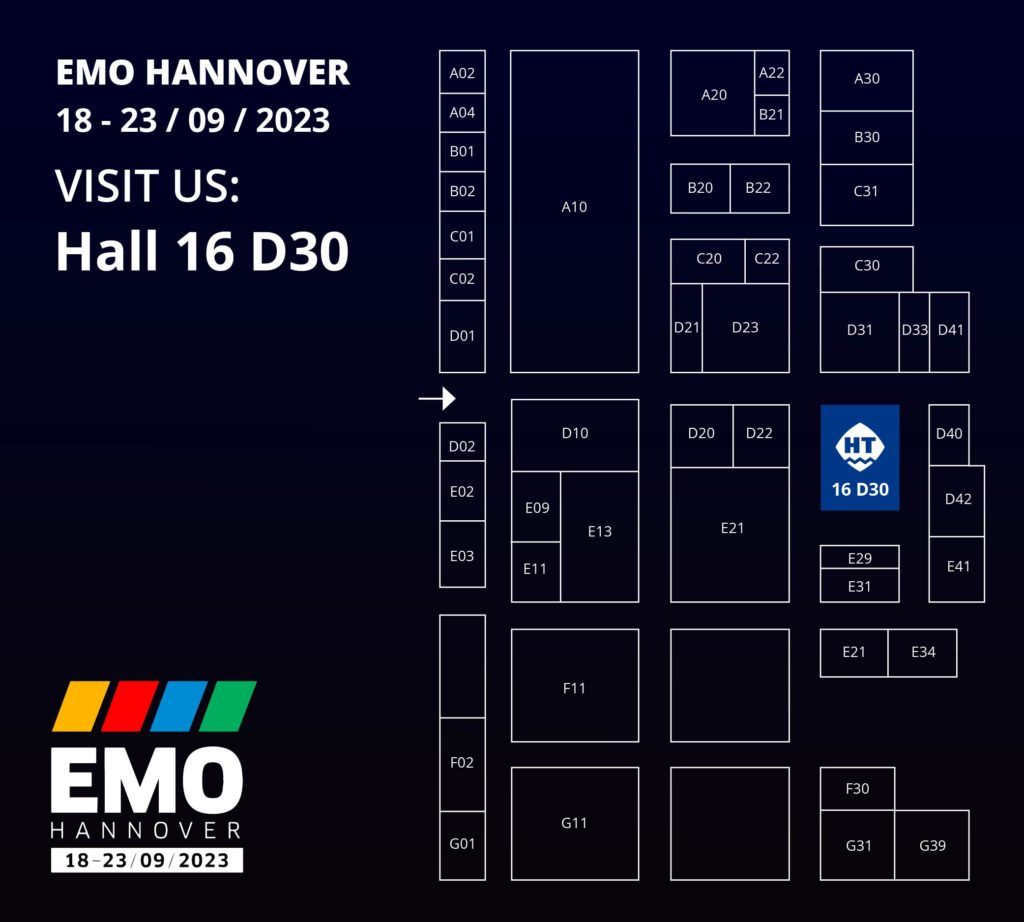 18. – 23. September 2023
Daily 10:00 – 18:00
Messegelände · 30521 Hannover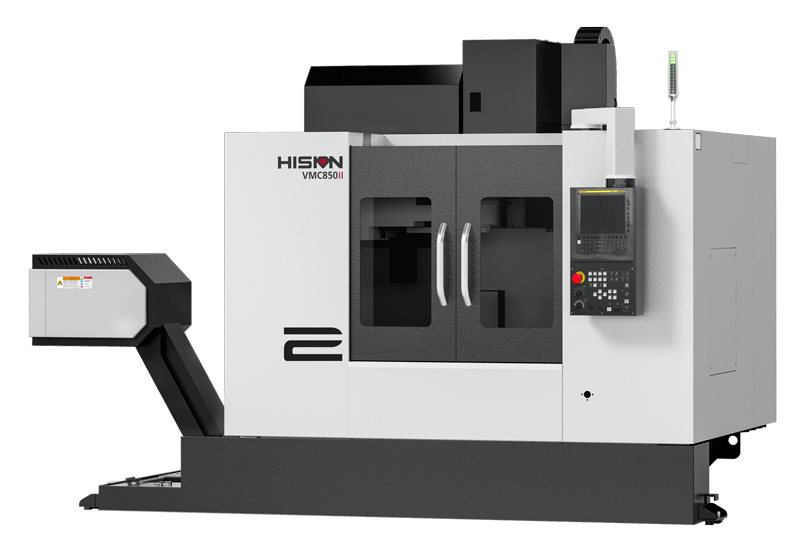 Vertical machine center VMC850Ⅱ Series
The VMC850 II series is an A-shaped single column fixed structure with a movable workbench. The basic components are highly rigid with lightweight movable components, fully meeting the needs of users. It is capable of completing milling, boring, drilling, tapping and other processes in one clamping operation. At EMO 2023 the machining center is equipped with self-made 12000 rpm built-in spindle. High processing stability and consistency characterize our VMC850 II. It is suitable for high-speed precision machining of small and medium-sized machine element in general machinery, automobile, aviation, textile machinery and other industries.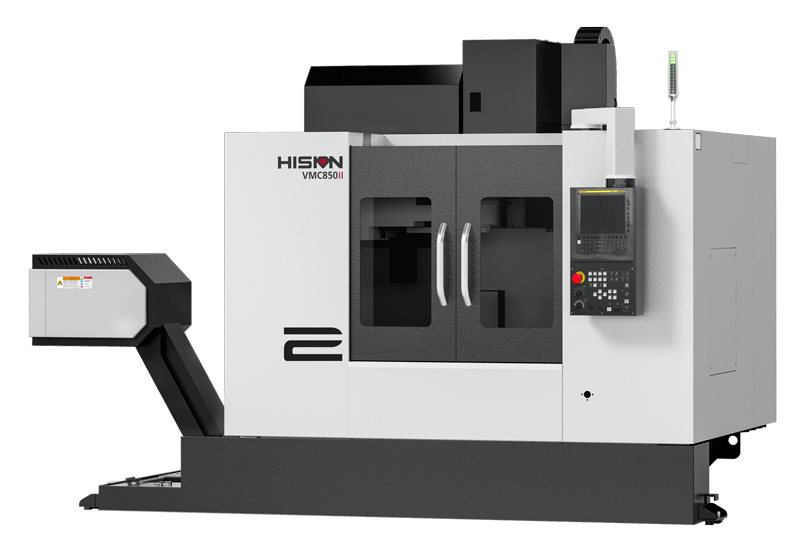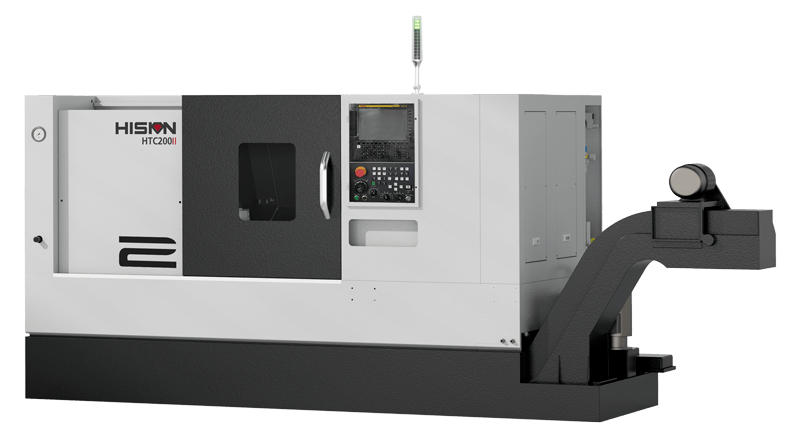 CNC lathe HTC200Ⅱx 560 Series
The HTC200II series CNC lathe is equipped with a built-in spindle and servo cutter tower made by Haitian. It is able to fully meet the needs of users and pursues the functional characteristics of high precision, high efficiency, and high stability. This series of machine tools can cover machining diameter specifications from φ300-φ520 and is widely used in industries such as automotive parts and aerospace. It's specialty are high-speed and high-precision machining of small diameter and short axis products.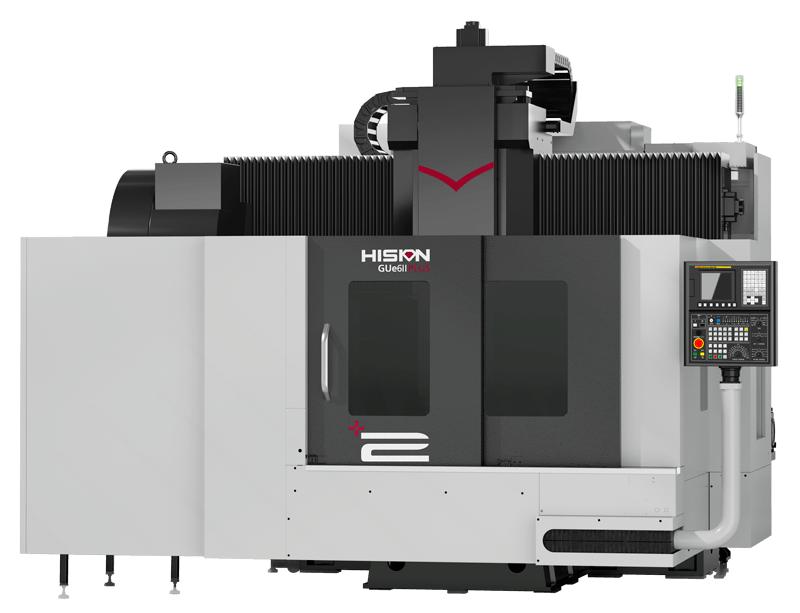 Gantry Machining Center GUe6ⅡPLUS Series
The GUe6IIPLUS exhibit is equipped with a 8000 rpm high-power and high-torque built-in spindle (Made by Haitian), with high vibration resistance, high thermal stability and performance. It is suitable for rough finishing in general machining fields such as small parts, various molds, non-ferrous metals etc. and can meet the mainstream needs of the current parts processing market with an excellent price-performance ratio.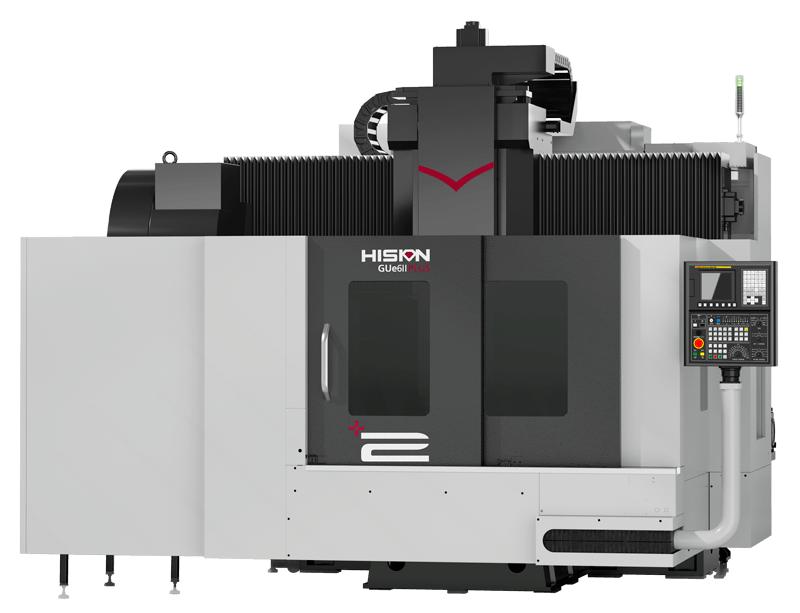 Ningbo Haitian Precision Machinery Co., Ltd. is a listed company specializing in machine tooling industry. It has developed Ningbo Dagang production base, Ningbo Yanshan production base and Dalian production base. It has a modern constant temperature processing and assembly plant of over 300,000 square meters with nearly 1900 employees. It is awarded honors such as "key high-tech enterprise of the National Torch Plan", "national major technical equipment enterprise", "national high-tech enterprise", and "provincial high-tech research and development center".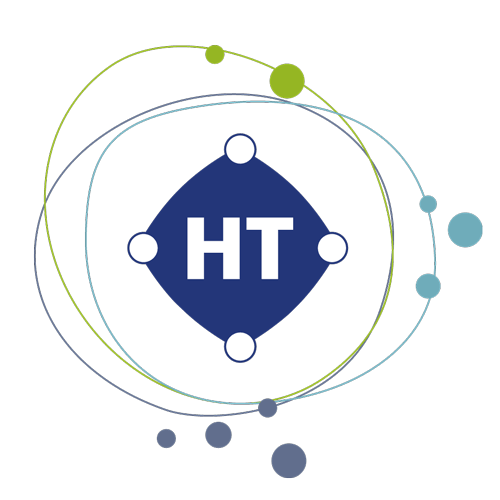 We are looking forward to your visit during EMO. In case you want to make an appointment in advance or in case of any further questions please reach out to us any time.
Mr. Bao
Sales Director of Haitian Precision Europe
Mob: +86 13484279882
Mail: bmy14811@mail.haitian.com