A new generation of horizontal machining center HPCⅡ is coming
2022-06-20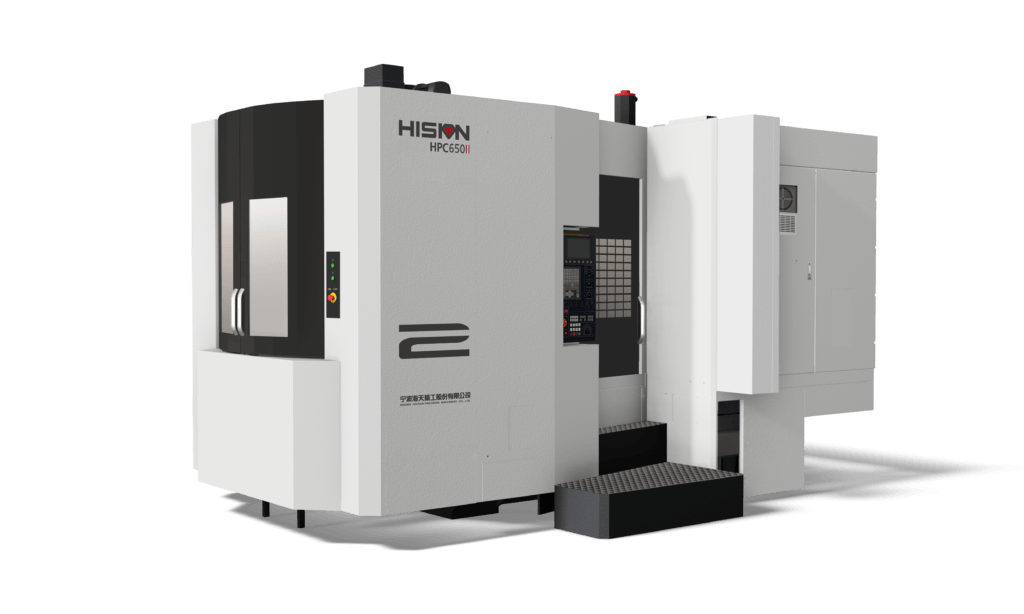 The new generation HPC Ⅱ horizontal machining center, suitable for the processing and production of cast iron and die-casting aluminum industries, has superior machining performance. With a variety of spindle specifications, it can achieve the best cutting conditions and with the basic structure with high rigidity, it can achieve heavy cutting. Equipped with hollow lead screws as standard, the whole series ensure stable machining accuracy.
Features
Reliable machine quality
HPC Ⅱ series have compact structure, good dynamic characteristics and good precision retention. The products are made under the refined quality system of Haitian Precision, so the quality is guaranteed.
Improved multi-directional efficiency
On the basis of inheriting the classic technology of Haitian Precision, HPC II series have improved performance such as shorter spindle start and stop time, faster B-axis rotation and faster tool change speed.
FMS flexible production line
Mature processing technology can reduce labor intensity and time, help improve customers' automatic production and help customers realize "8+16" production in unmanned workshops.
Main units
High load-bearing casting bed and three-point support structure ensure the stability of processing. X/Y/Z axes are all provided with linear roller guides to achieve high precision and heavy cut.
The motorized spindle has a small moment of inertia and fast start-stop speed, which greatly reduces vibration during high-speed operation and ensures machining accuracy and smoothness.
The X/Y/Z axis is equipped with a hollow cooling screw as standard, where the coolant passes through the hollow part of the screw to effectively suppress the temperature rise and keep the accuracy stable.
The fixed armor effectively controls the iron filings and cutting fluid in the fully enclosed processing area and adapts to the fast and stable operation of moving parts.
Standard 1° indexing positioning table may be the CNC rotary table.
ATC dual servo motors greatly improve the efficiency of tool change and ensure smooth tool change.
Processing application
Expanded from 500×500mm to 1,250×1,100mm, the HPCⅡ series working table fully adapts to the processing needs of different parts.