Haitian Precision machine tool is popular in Jinan
2020-06-15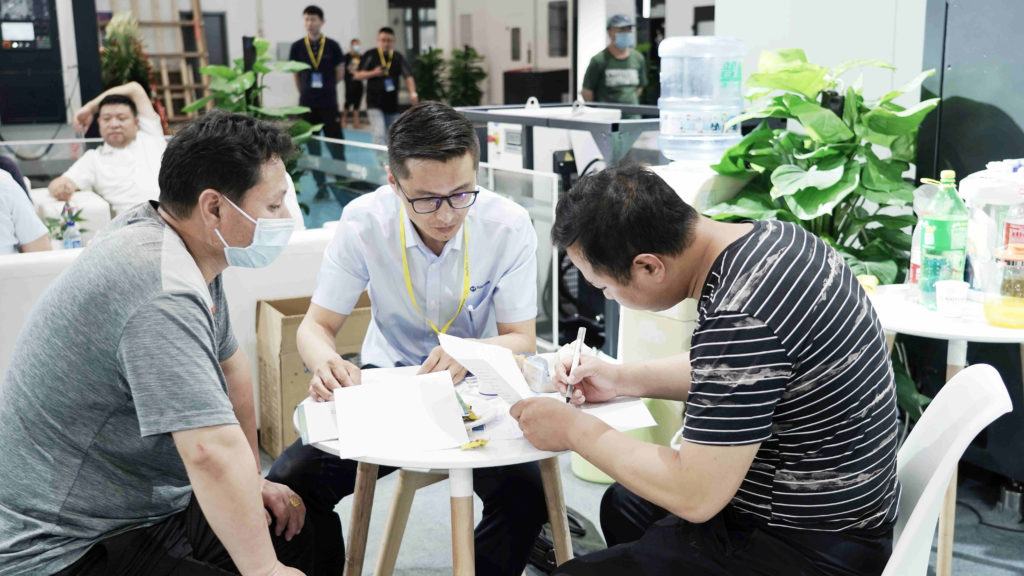 The 23rd Jinan International Machine Tool Exhibition was grandly held in Shandong International Exhibition Center from June 11 to 14. As the most potential machine tool industry event in Shandong Peninsula, Jinan Machine Tool Exhibition has good reputation and great influence. The exhibition covers an area of over 60,000 square meters and more than 700 manufacturers of machine tool industry from home and abroad have signed up to participate in the Exhibition which comprehensively displayed the intelligent manufacturing technology and innovation achievements of the whole industrial chain of metal processing and reached a new record in scale. The Exhibition was in the form of online and offline joint exhibition and Haitian Precision also entered cloud broadcast to display products, give preferential benefits, and provide cooperation opportunities for online customers.
Haitian Precision brought five popular models: VMC850Ⅱ vertical machining center, VMC1000Ⅱ vertical machining center, HTC150Ⅱ CNC lathe, TC25Ⅱx500 CNC lathe and GLU28x40 gantry machining center. Shandong market has a wide range of industrial applications, and high-end CNC machine tools are urgently needed in the fields of construction machinery, wind power and casting. Haitian Precision machine is not only suitable for Shandong market, but also widely used in the current hot auto parts, molds, plastic machinery and other industries to meet the market demand in many aspects. Haitian Precision's strong manufacturing strength, excellent product performance and efficient after-sales service won the trust of customers. Meanwhile, the on-site exchange atmosphere was warm, the purchase intention was strong, all display models was sold, and more orders were added, with a turnover of tens of millions.
As a traditional consumption and manufacturing province, Shandong Province has shown its huge market potential of machine tools. Deep cultivation of Shandong market can not only improve the market share of Haitian Precision, but also greatly strengthen the comprehensive strength. Haitian Precision strives to bring more high-quality and intelligent equipment to customers. Later, Haitian Precision will attend several exhibitions. For more information, please follow up Haitian Precision WeChat official account.