The first exhibition of Haitian Precision was grandly held in Suzhou
2020-06-05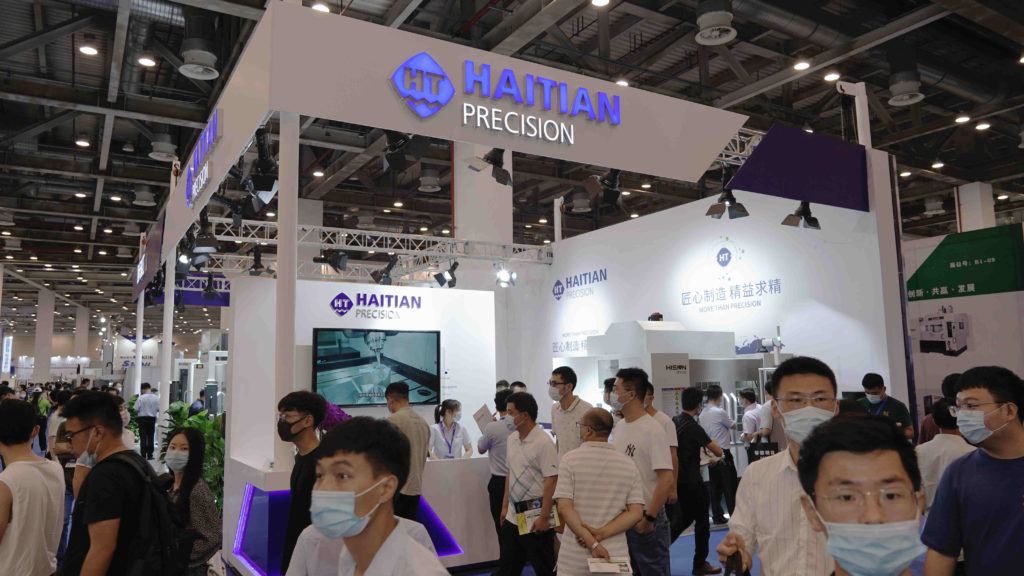 From June 3 to 6, SME Suzhou Machine Tool Exhibition was held in Suzhou International Expo Center. This exhibition is the first large-scale exhibition of the 2020 China Machine Tool Exhibition series, with an exhibition area of 30,000㎡ and participation of more than 500 brands, indicating the overall recovery of machine tool equipment manufacturing industry in Jiangsu, Zhejiang and Shanghai. The Exhibition provides manufacturers at all levels with the intelligent equipment and solutions for latest high-end, intelligent and diversified machine tool this year, and help China's manufacturing power fully open after the epidemic!
Haitian Precision's simple and atmospheric booth, professional and meticulous explanation by commentators, and excellent machine tools attracted people passing by to stop and communicate, and the atmosphere on site was high. Haitian Precision brought four popular models: CFV900 vertical machining center, CFV1000 vertical machining center, VMC1200Ⅱ vertical machining center and HTC200 CNC lathe. These models fit the current processing hot spot, and are suitable for auto parts, mold market, plastic machinery and other industries. In particular, 5G model is warmly consulted by customers, which can be called "the star of the exhibition".
Suzhou, known as the world industrial center, is a blessed place for capital accumulation and growth. Opening the Suzhou market is like opening an oriental door for Haitian Precision's product sales, which has a huge and far-reaching significance for improving the local influence and appeal of Haitian Precision. Later, Haitian Precision will attend several exhibitions. For more information, please follow up Haitian Precision WeChat official account. You are warmly welcomed to visit.