Haitian Precision meets you at the Dongguan DMP Exhibition
2018-11-28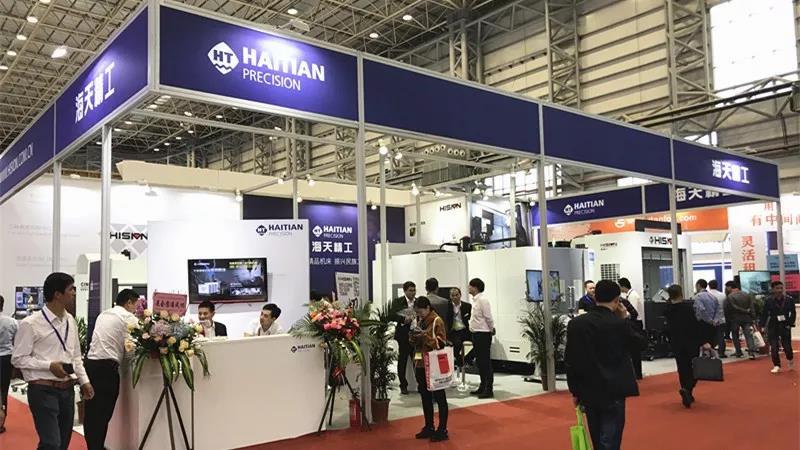 On November 27, 2018, the 20th DMP Dongguan International Mold, Mental Processing, Plastics and Packing Exhibition opened at the Guangdong Modern International Exhibition Center. The exhibition gathered and exhibited the world's advanced metal processing, mold and plastic machinery, and a variety of new products and technologies.
The booth number of Haitian Precision is 4C01. The machines that were unveiled this time are CFV1100 vertical machining center and 63H horizontal machining center.
The CFV1100 vertical machine center is equipped with an advanced electric spindle and a highly dynamic response drive system to make machining faster, more precise and more efficient, which widely used in the machining of components and mold markets.
The 63H horizontal machining center features strong power, high torque and ultra-rigidity. It is applicable for rough and fine machining requirement of parts on precision level machine bed. It is widely used in the automotive industry, rail transit, valves, mining machinery, textile machinery, plastic machinery, ships, and electric power industry and other Key areas.
The exhibition will be closed on November 30th and welcome people from all fields. During the exhibition, Haitian Precision and Haitian Groups "Zhafir Plastic Machinery" and "Haitian Die Casting" jointly organized a DMP tour, for further information, please feel free to consult our reception.