Haitian Precision at CCMT 2018
2018-01-23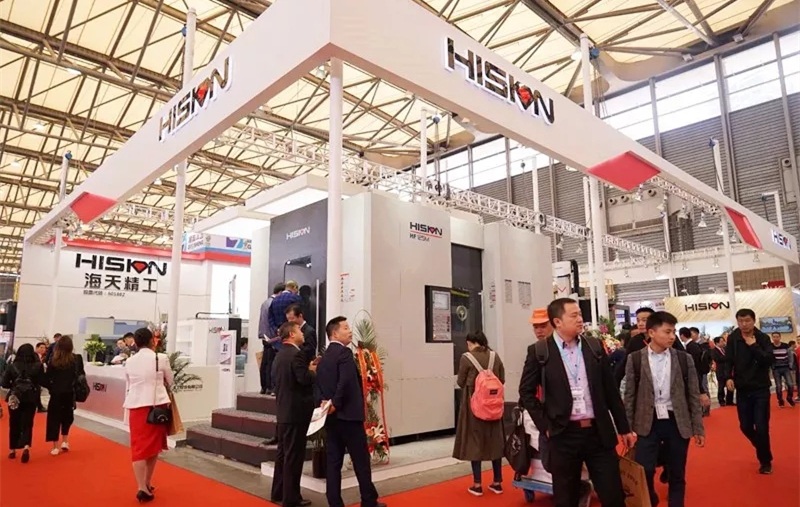 The 10th China CNC Machine Tool Fair opened today at the Shanghai New International Expo Center. The opening ceremony was attended by leaders and representatives from various government departments and industry organizations, as well as executives of well-known machine tool enterprises at home and abroad. General Manager of Ningbo Haitian Precision Machinery Co., Ltd. Mr. Wang Huanwei was invited to attend the opening ceremony as a ribbon-cutting guest.
As an important fair of China's machine tool industry, CCMT 2018 attracted the attention of professionals at home and abroad. There were more than 1,230 machine tool manufacturers from 23 countries and regions, such as China, Germany, the United States, Japan, Italy, Switzerland, the United Kingdom, South Korea, and Taiwan.
The eye-catching booth of Haitian Precision was A101 in the W5 Pavilion with a large size of 500 square meters, attracting a large number of visitors. Among the exhibits at the booth, there was a double column five-axis milling machine GTi2740, which won the honor of "Spring Swallow award" on CCMT 2018.
Haitian Precision made positive response to the theme of "Focus–Digital•Interconnection•Intelligent Manufacturing", prepared to meet the challenges of new round of industrial revolution with intelligent manufacturing, integrating the elaborate technology with digital network and striving to be the pioneer in the machine tool industry.
The Fair will carry out a series of international communication and industrial activities, including forum of applications of domestic CNC machine tools, forum of international business, outcome exhibitions of CNC machine tools, etc. It will be a grand industry event.